Cumberland Island Book: March 2013
by Anita Holmes
photographs by Anita Holmes
Privately published, 2013.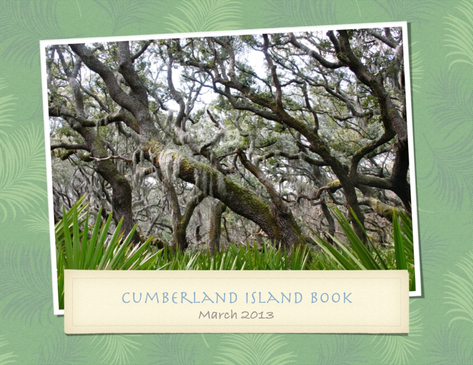 ABOUT THE BOOK
The Cumberland Island Book by Anita Holmes presents photographs of Cumberland Island National Seashore. 
HOW TO PURCHASE

The Cumberland Island Book  is a privately published book and can only be ordered through this Web site. The price is $45. Shipping in the USA is free.  Follow the Contact information to inquire about or order a copy of this book.