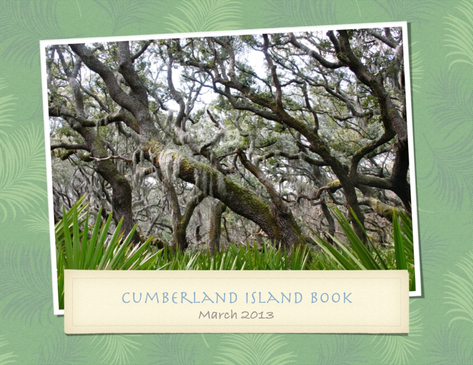 Cumberland Island Book: March 2013
by Anita Holmes
photographs by Anita Holmes
Privately published, 2013.

ABOUT THE BOOK
The Cumberland Island Book ixx. It is a privately published book and can only be ordered through this Web site. Use the Contact form to inquire about or order a copy of this book.